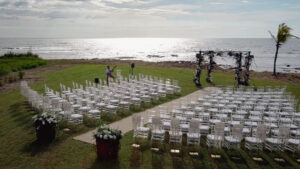 Las bodas en las playas de Costa Rica son hermosas! Atardeceres y paisajes maravillosos, el mar esplendoroso, el ambiente cálido y tropical… Las bellísimas playas de Guanacaste y Puntarenas, el exótico caribe de Limón, son puro romanticismo y belleza.
En este país de riqueza natural, también existe un exclusivo y experto grupo de proveedores que han hecho famosa a Costa Rica para bodas de destino.
Weddingplanners, fotógrafos, video, decoradores, floristas, maquillistas, chefs, Dj's, rentals, cake makers, venues, alquileres, servicios de catering, productores… y por supuesto músicos de calidad excepcional, dan vida a las bodas más espléndidas en este acogedor paraíso.
Tenemos muchísima experiencia en bodas de destino, con música en vivo profesional, con equipos modernos especiales para exteriores, repertorio personalizable y muy variado, instrumentos musicales de alto nivel, pero lo mas valioso: totalmente consientes de la importancia que cada boda representa para nuestros clientes.
Consúltenos, será un placer atenderle!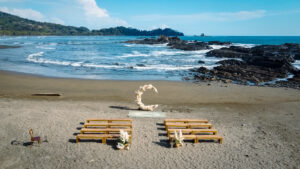 Weddings on the beaches of Costa Rica are beautiful! Wonderful sunsets and landscapes, the splendid sea, the warm and tropical atmosphere… The beautiful beaches of Guanacaste and Puntarenas, the exotic Caribbean of Limón, are pure romanticism and beauty.
In this country of natural wealth, there is also an exclusive and expert group of suppliers that have made Costa Rica famous for destination weddings.
Weddingplanners, photographers, videographers, decorators, florists, makeup artists, chefs, DJ's, rentals, cake makers, venues, rentals, catering services, producers… and of course musicians of exceptional quality, give life to the most splendid weddings in this cozy paradise .
We have a lot of experience in destination weddings, with professional live music, with modern special equipment for outdoors, customizable and very varied repertoire, high-level musical instruments, but the most valuable thing: fully aware of the importance that each wedding represents for our clients. .
Contact us, it will be a pleasure to assist you!